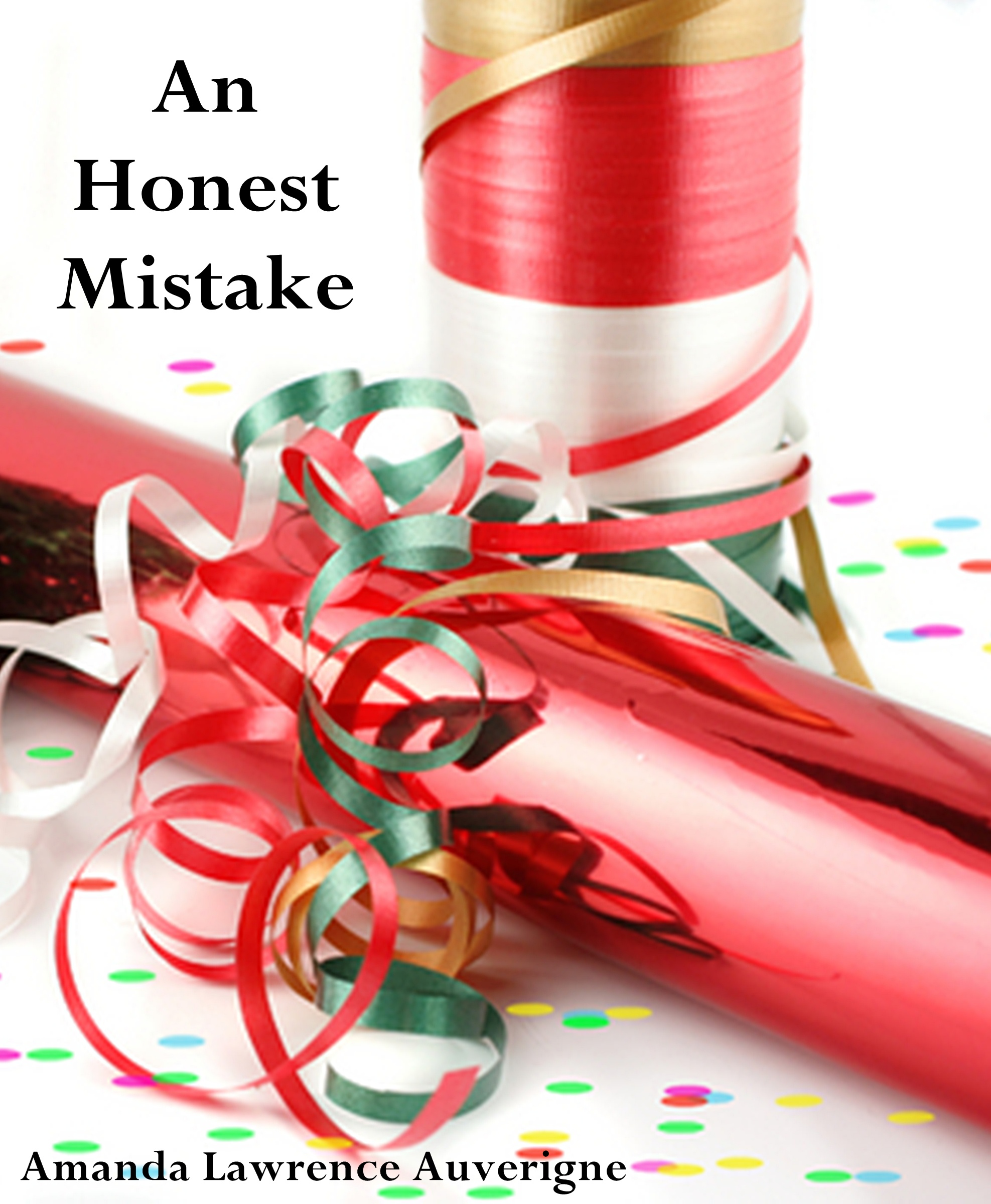 An Honest Mistake by Amanda Lawrence Auverigne
Published: November 21, 2012
Publisher: Amazon Digital Services, Inc
Source: Library Thing Member Giveaway
Synopsis (Smashwords) : Two sisters Heather and Sara Donavan are happily preparing for the holidays.  With both of their parents gone for the afternoon to complete some shopping, the sisters are wrapping gifts, listening to music, eating treats and playing with their adorable new puppy named Daley.   Soon, Heather and Sara's holiday celebration is interrupted by the arrival of their obnoxious older brother named Oliver.
Personal Thoughts: I haven't read a short story in a long time and when I saw this on Library Thing, I thought I'd give it a try to see where it goes. It sounded entertaining as well as a fun read.
I did not enjoy this short story at all. It was listed as humour, however, there weren't that many funny parts there. I think that this story has a lot of potential, but it needs to be revised and it would be a good story. The writing style does take away from the story and it was a struggle to continue.
One of the things that really bogged down the story was the descriptions at the beginning and throughout the story. It just came out as details, and not as details that added to the story to make it more interesting. The plot concept was interesting, however, there needs to be more action involved. It just seemed as though there were a lot of details and before you blinked the story was finished. The story left a lot of things unanswered and it made me, the reader, unsatisfied.
Rating: 1/5 Stars